Air Conditioning Maintenance
Schedule Your AC Tune Up Today With Comfort Central
Most of us are pretty good about getting our car's oil changed regularly. We do this so our car does not break down and leave us stranded. Regular maintenance service on your air conditioning is just as important to the unit as an oil change is to a car. When AC service is neglected, however, instead of getting stranded, you'll be left in 90 degree weather with no working air conditioning and an immediate need for air conditioning repair or replacement cooling system installation.
Ins & Outs of Air Conditioning Maintenance Service
A maintenance service performed on your air conditioner is not just a simple check to see that the unit is functioning. The service involves a detailed inspection of the mechanisms, thermostat, fluid levels and connections, a thorough cleansing of the unit of dust, debris and dirt and actions to help the unit run smoothly throughout the year, like lubricating moving parts to prevent wear and tear.
Our technicians operate on the following best practices when performing an AC maintenance service:
Best Industry Standard Guidelines
Manufacturer's Specifications
Air Conditioning Contractors of America Quality Maintenance Standards
The maintenance service tune-up you receive from Comfort Central will ensure that your AC unit:
Runs More Efficiently – Units that are well maintained operate better and therefore use less energy.
Is Less Likely To Breakdown – Maintenance services will prevent breaks from happening in the future.
Lasts longer – Regular tune ups have been proven to extend the lifespan of the unit by up to 50%.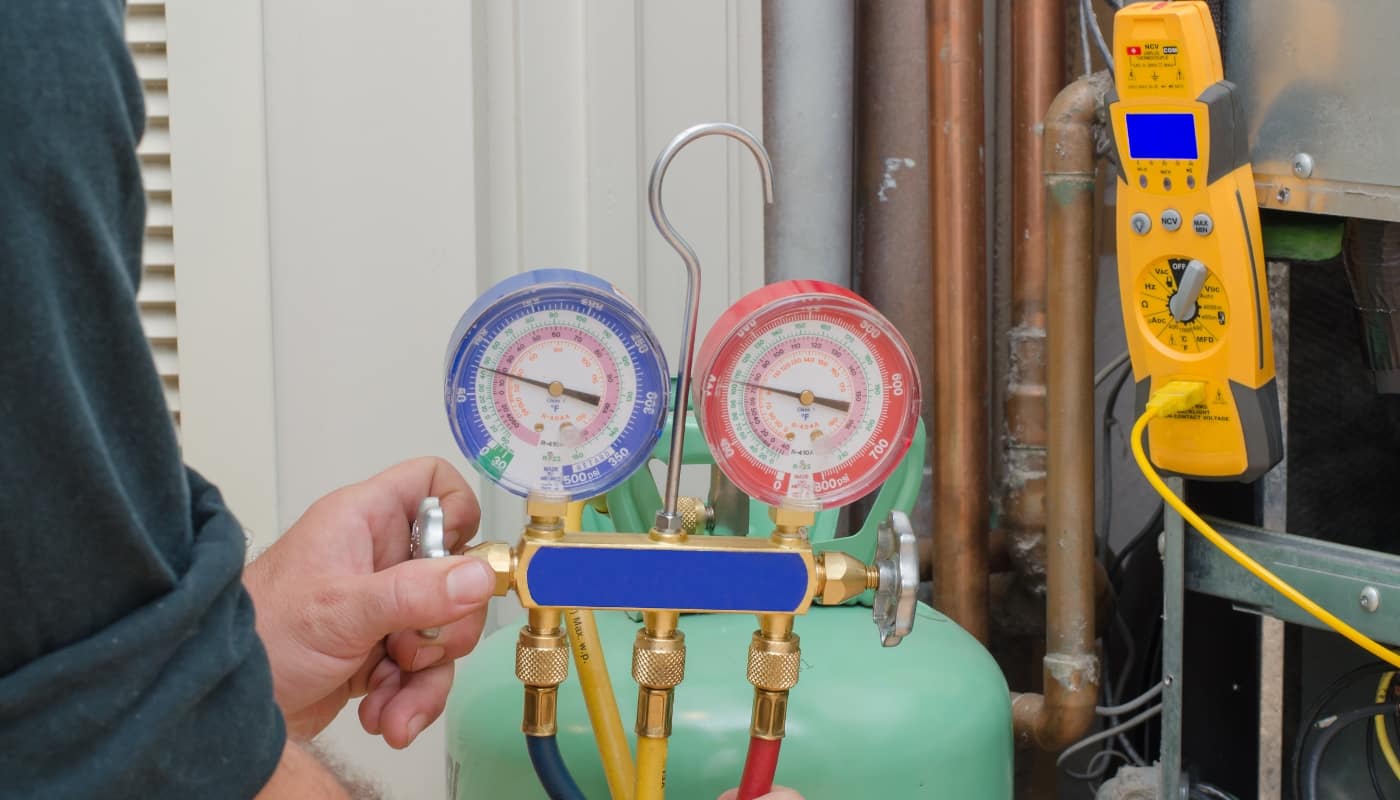 How often should a home AC unit be serviced?
Professional AC maintenance can help your unit to last longer and perform better, prevent costly repairs and can even lower your energy bills. Your AC unit should typically be serviced once a year in the Spring, but if you live in a hot climate where you use your AC year-round, you should try to have your unit serviced twice a year.
What happens when your home AC unit is not serviced?
When you neglect your AC unit, the most common problems that can arise include:
The unit can lose efficiency and fail to properly cool your home.
Your indoor air quality can go down.
The unit can experience more frequent breakdowns.
Your energy bills can rise.
Are AC tune ups worth it?
Definitely! AC tune-ups are beneficial for all types of units. Some of the most common benefits of having your AC tuned-up include:
Increased system lifespan.
Improves the comfort of your air.
Increased system efficiency.
Choose Comfort Central For Your AC Tune Up Today!
With a large investment like an air conditioner, don't leave its functionality to chance. A maintenance check up is a simple step to ensure that you and your family stay cool all summer long.
Not only do we provide exceptional maintenance services on any make or model of air conditioner, we offer Comfort Club membership as well. Membership in our Comfort Club provides regular AC tune-ups along with many other benefits available only to those who sign up.
We are Asheville's top choice for AC services because
We offer free estimates and a 100% satisfaction guarantee on all of our services.

Our highly trained technicians are NATE, NCI and BPI certified.

We are open for business 6 days a week for your convenience, and offer after-hour appointments on request in case of an emergency.

We are a family-owned local company providing professional top-grade workmanship.