Asheville, NC Furnace Installation
Get A Replacement Furnace That Will Last For Decades
There are countless furnaces in basements across the country, and for very good reason. The efficiency and effectiveness with which furnaces can heat your home and commercial space have made them one of the most popular heating methods available. As with any other heating system, though, a high quality installation is necessary if you hope to get the best performance possible from your heater.
When you are ready to schedule the installation of a new or replacement furnace in Asheville, NC, call Comfort Central. Our team is ready to provide you with the exceptional service you deserve.
Comfort Central provides heating and air conditioning services to Asheville, Hendersonville, and the surrounding areas in North Carolina.
Why is a Professional Furnace Installation So Important?
There is a reason that professional heating service technicians go through schooling and continue to train throughout their careers. With proper installation, your furnace is a safe, reliable way to heat your home. If you allow your furnace to be installed by a novice or non–professional, though, its performance will suffer and there is the potential for safety hazards. Avoid these concerns by contacting Comfort Central to handle all your furnace installation needs.
Choosing Your New Furnace for Installation
There are many decisions that must be made prior to the installation of your new or replacement furnace. First, you must be sure that your new furnace is appropriately sized for the heating space to optimize efficiency and reliability. If your furnace is too small it will run too long and too frequently, draining energy and putting unnecessary wear and tear on the components of the system. If it is too large it will short cycle, which can seriously reduce the efficiency with which your furnace operates as well as lead to damages. With a heat load calculation from Comfort Central, you can be sure that your new furnace is a good fit for your home.
You also need to decide on a fuel choice. While oil used to be a popular choice and is still a prevalent fuel source, many people now opt for natural gas or electricity to power their furnaces. Natural gas is largely domestic and very affordable. Electricity is available in just about every home and every location. Whatever fuel you choose, gas or electricity, we can make sure that your installation gets your furnace off to the right start.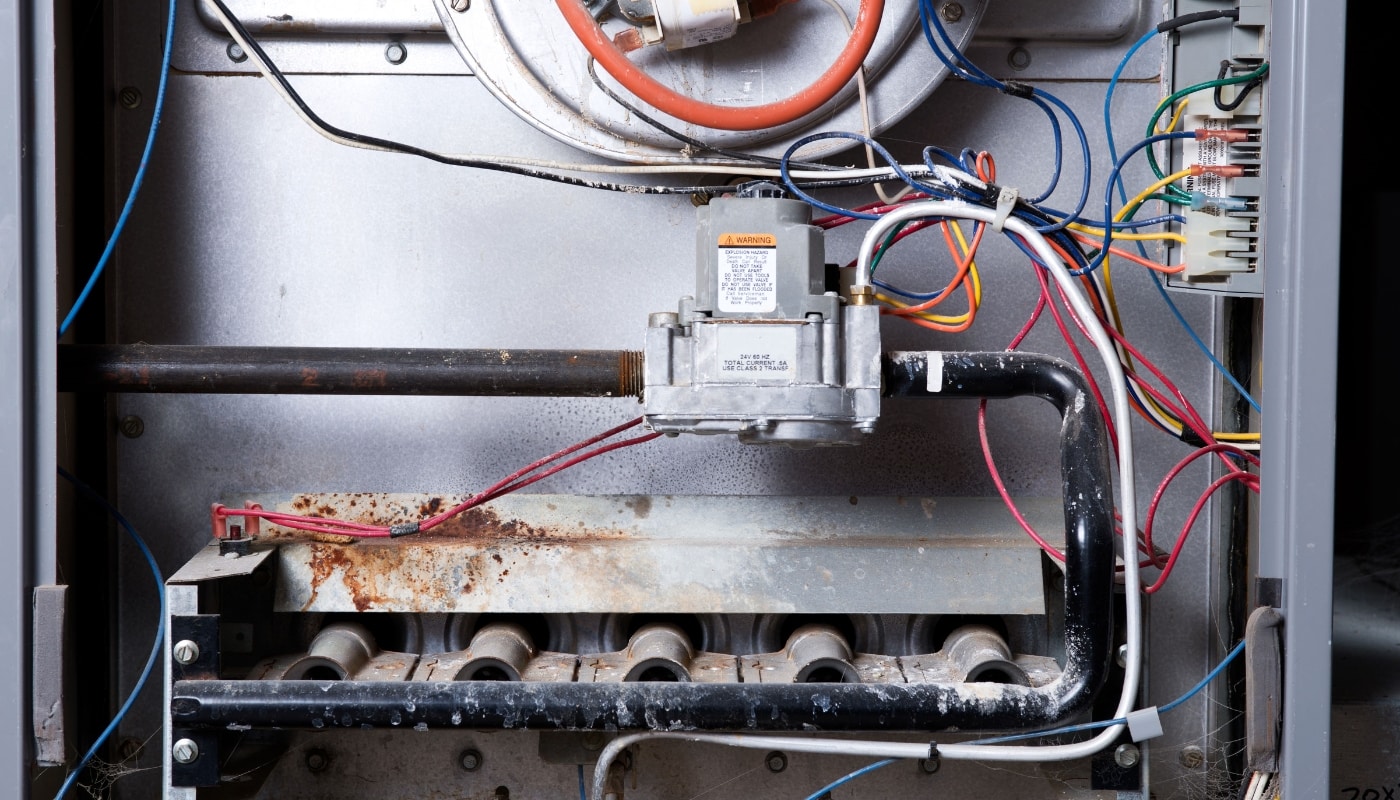 Is it Time for a Furnace Replacement in Asheville, NC?
Deciding when it is time to replace your furnace can be a difficult choice to make. Working with a qualified professional is a great way to be confident in your decision. Our technicians will give you honest, trustworthy advice about whether you should repair your furnace or if it is time for a replacement. A number of factors affect this decision, including the age of your furnace, its efficiency levels and even the way in which you fuel it. Make your decision with certainty by asking questions and seeking the advice of a knowledgeable professional.
Call Comfort Central for Furnace Installation & Replacements in Asheville, NC
If you have any questions about the installation or replacement of a gas or electric furnace in Asheville, NC, call Comfort Central. We are always happy to help you keep your home or business warm and comfortable as efficiently and dependably as possible. Let us know what we can do for you and your heating system. 828-483-4040