Full Furnace Services In & Around Asheville, NC
When it comes to your furnace, whatever the need, we can help. Comfort Central offers comprehensive repair, installation and maintenance services on gas, LP and electric furnaces. Our expert technicians can assist with any issue or concern you are experiencing. We are backed with years of experience working on all kinds of models as well as multiple certifications and training on furnace operation. To keep your furnace working well and your home warm, don't hesitate to call on Comfort Central!
Our Furnace Services
We offer the following services on gas, LP and electric furnaces:
Furnace Repair - We have the tools and knowledge to fix just about any problem your furnace may have. Our service is honest and reliable, so you can trust the advice we give. Have questions about the repair process or want to know the final price upfront? Our technicians are happy to walk you through the steps of the process. We also provide free estimates on all of our services so you are never left with an unexpected charge.
Furnace Maintenance - Annual maintenance on a furnace is essential to the unit's functionality and performance. Our tune-up service encompasses a wide range of actions that will leave your furnace in tip-top condition.
Furnace Installation - We offer professional installation services on a number of quality furnaces. Our technicians will be sure to install the right unit perfect for your unique home situation. We offer financing options as well.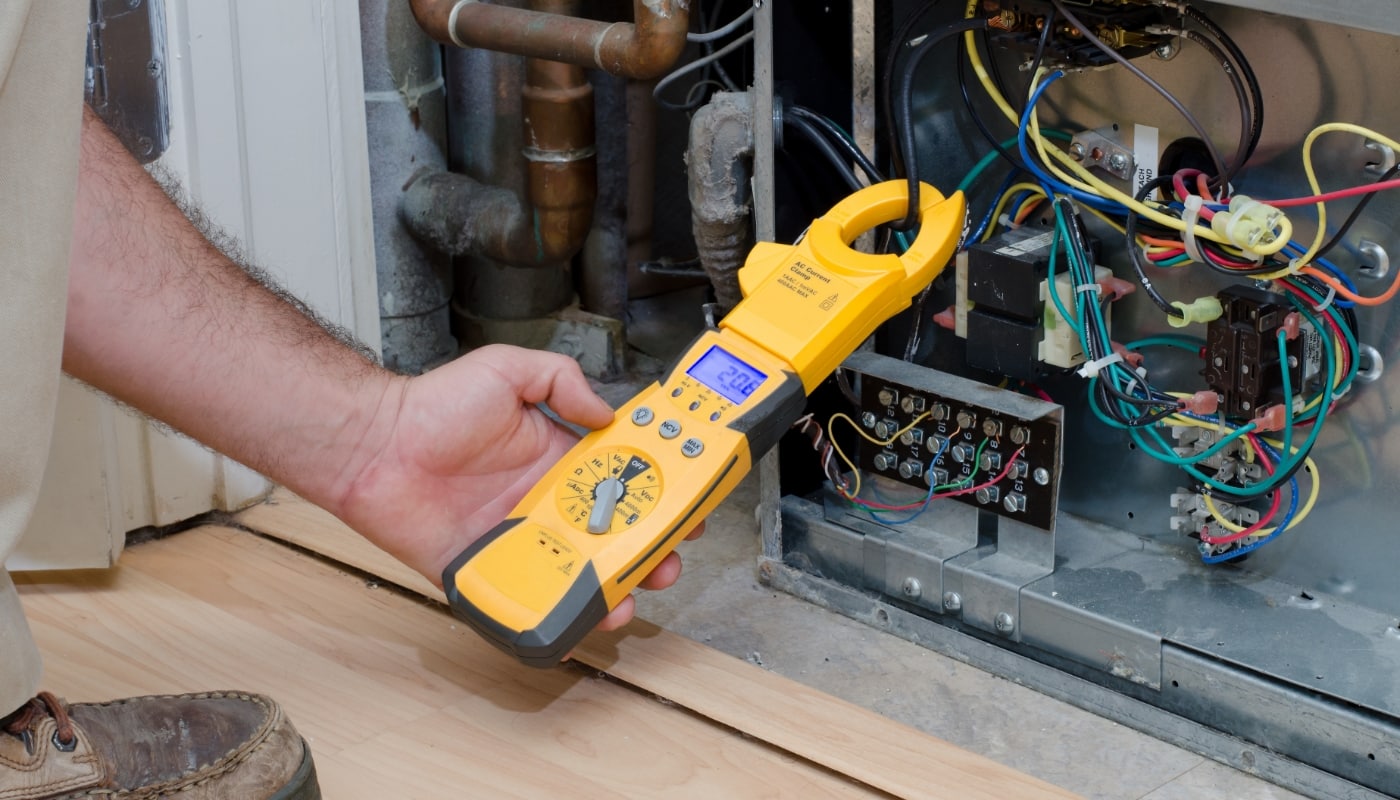 The Difference of Comfort Central
The next time your furnace starts acting up, let Comfort Central be your first and only call! Our professional team is standing by to provide you with excellent service no matter what issue you may be experiencing with your furnace. Our clients continue to partner with us for a number of reasons:
Professional expert workmanship from a local family owned company.

A 100% satisfaction guarantee on all services.

Free estimates on services.

Experienced and highly trained NATE certified technicians.

A licensed and bonded fully insured company.

Convenient business hours 6 days a week and after-hour appointments available upon request.
Your comfort is our business! Connect with us today at 828-483-4040 for full furnace services that will keep you and your family comfortable all winter long.
What time of year is best for furnace maintenance near Asheville, NC?
The best time for furnace maintenance is typically in the late summer or early fall, just before the heating season begins. By scheduling maintenance during this period, you ensure that your furnace is in optimal condition before the colder months when it will be in heavy use. This proactive approach allows technicians to inspect and clean components, replace worn parts and address any potential issues before they become major problems. Regular furnace maintenance during this season helps ensure efficient and reliable heating throughout the winter, preventing unexpected breakdowns and ensuring your home stays warm and comfortable.
What is the typical lifespan of a furnace?
The typical lifespan of a furnace is approximately 15 to 20 years, although this can vary based on factors such as maintenance, usage, and the type of furnace. Well-maintained furnaces tend to last longer, while a lack of regular upkeep can shorten their lifespan. The quality of the furnace and its brand also play a significant role, with high-quality models often lasting longer. Additionally, advancements in technology may prompt replacement for improved energy efficiency or enhanced features. To maximize the lifespan of your furnace, it's essential to schedule regular maintenance and address any issues promptly.
What are the most common reasons a furnace stops working?