Professional AC Repair Services Near Asheville, NC
Are you hearing some strange sounds coming from your air conditioner? Or does your home just keep getting warmer while your power bills keep getting higher? If so, it may be time to have your AC looked at by a professional. The team at Comfort Central is standing by to help with prompt, reliable and affordable air conditioning repair service.
Some Signs that Air Conditioner Repair is Needed In Your Home Near Asheville, NC
Often we wait to schedule service until our AC unit breaks down totally, reasoning that as long as it's still running it's okay. Unfortunately, that's just not the case. If you notice problems with your air conditioning unit and you have them taken care of early, most of the time you will be fixing a small AC repair problem instead of a large, expensive repair — or worse, replacement.
If you notice the following things happening with your AC, call Comfort Central now to avoid a total shutdown later:
Leaks – If you notice any puddles of water or moisture leaks anywhere, it is a problem that should be addressed quickly.
Strange Noises – Any odd noises coming from your unit, such as banging, screeching, buzzing or knocking sounds indicate something is off and should be checked out soon.
Warm or Weak Airflow – If the air is hardly blowing or is coming out hot, it could be a simple issue with a circuit breaker or a larger repair of the compressor or evaporator coil.
Odd Odors – A burning smell or musty odor coming from your air conditioner is cause for concern.
High Bills – When your energy bills have increased for no apparent reason, not only is your unit wasting energy, but it likely needs service.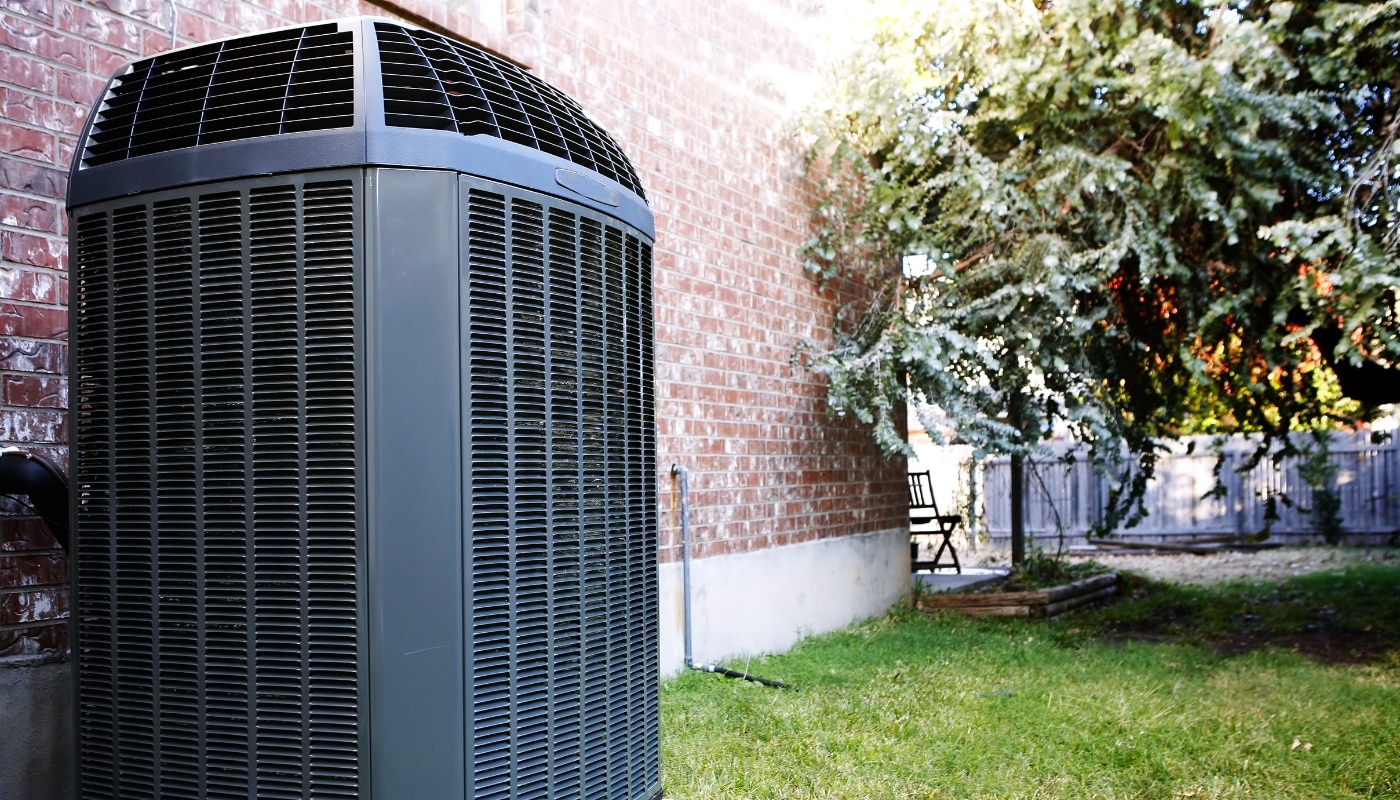 How often should air conditioning units be serviced?
Your home air conditioning unit should be serviced once a year, right before cooling season. Having your air conditioning unit serviced right before cooling season enables you to spot any issues before they become more severe. Additionally, when your air conditioner is regularly serviced, it will be able to operate more effectively since it will be clean and free of obstructions. To learn more about getting your AC unit on a maintenance plan, contact us today. 
Can I service my own air conditioner?
Yes, you can service your own air conditioner. However, your air conditioner may not be covered under warranty if you service it yourself since most air conditioner warranties require that you have your AC service conducted by a licensed HVAC technician. Regardless, it is important to have your HVAC serviced frequently because it enables your air conditioner to run more efficiently and last longer. To learn more about getting your air conditioner serviced, call us today. 
How much does it cost to repair my air conditioner?
It costs around $350-$600 to repair your air conditioner. The cost can vary due to: 
The kind of AC repair required. 
The level of the air conditioner repair. 
The HVAC contractor's hourly fee.
The price of the repair can also fluctuate depending on if replacement parts are needed for the repair. Although repairing your air conditioner can be costly, it is very important to ensure that your air conditioner does not become damaged further. To get your air conditioner repaired, give us a call today.    
Leaking AC Unit? We Have the Solution!
If you've noticed water leaking from your AC, don't panic! This is a common problem that can quickly be repaired by a professional technician. There are a few causes of AC leaks that we commonly repair:
Clogged condensate drain lines
Dirty air filters
Low refrigerant levels
Damaged condensate pumps
Outdated units with rusted drain pans
The experts at Comfort Central know the ins and outs of AC units to quickly and accurately diagnose the issue and implement a repair. We will treat the root cause of the problem and recommend ongoing maintenance to prevent any issues from returning.
Our Process
At Comfort Central, we operate with a customer-first mindset. We only recommend AC installations, replacements and repairs that we believe truly benefit your home comfort. When your air conditioner needs to be repaired, we take every necessary step to ensure it's up and running again quickly, all while keeping you informed from start to finish.
During an AC repair service, your technician will perform an initial assessment and communicate their findings. They will thoroughly inspect the unit to identify any vulnerable components and provide expert recommendations.
Whether it's a small fix or a major repair, we will test the unit after service and check all connections and moving parts for proper performance. We hold our work to a high standard to make sure you have reliable cooling comfort.
Who Can Fix My Air Conditioner in Asheville, NC?
When it comes to repairing a broken air conditioner, sometimes the job is beyond DIY capabilities. Electrical and chemical components should always be handled by a professional for your safety and to prevent further damage to the equipment.
Comfort Central's AC technicians are licensed, experienced and backed by a trusted reputation in the Asheville area. We love serving our surrounding communities - that's why we arrive on time, provide lasting solutions and clean up after ourselves. We know how important it is to have reliable air conditioning in NC. That's why we strive to be the name you can count on for home comfort.
AC Repair & Maintenance Services
After your air conditioner is repaired, it's important to keep up with routine maintenance to avoid future problems. We offer a wide range of services for your home air conditioning because we know keeping up with comfort is a year-round task.
Our AC Services include:
Emergency AC Repair - Breakdowns always seem to happen at the most inconvenient times. We're available for prompt emergency AC repair services to get things running again as quickly as possible.
Air Conditioning Maintenance - Regular maintenance is key to keeping your system efficient and reliable. Our preventative tune-up services inspect every aspect of your AC to ensure it's ready to keep you cool no matter the weather.
AC Refrigerant Recharge - Have you noticed warm air blowing from your AC? It may be running low on refrigerant. Our technicians will check the refrigerant levels and make sure they are at the appropriate level for optimal cooling.
Ductless Mini-Split AC Repair - For homes without ductwork, mini-split air conditioners are a great option. We offer ductless repair services to keep every room of your home cool and comfortable.
Indoor Air Quality Services - Improving your home's IAQ is an easy way to extend the lifespan of your air conditioner and improve your indoor comfort. Our air quality solutions eliminate dust and debris so you can breathe easier.
Connect With the AC Experts at Comfort Central!
When you've got a problem with your AC, you want it fixed the right way quickly. At Comfort Central, our motto is "test instead of guess" which ensures we fix your problem correctly the first time. The technicians on our team are passionate about their workmanship and undergo continuing education on systems and new technologies in the industry in order to be the best in their trade.
We are Asheville's number one choice for air conditioning repair services because:
We offer free estimates and a 100% satisfaction guarantee on all of our services.

Our highly trained technicians are NATE, NCI and BPI certified.

We are open for business 6 days a week for your convenience, and offer after-hour appointments on request in case of an emergency.

Expert professional service from a local family-owned business.