Air Conditioning Services in Asheville, NC
Installation, Maintenance & Repair You Can Count On
When summer is in full swing in Asheville, NC you need to know that you can rely on your air conditioning system. In order to have that level of confidence in your air conditioner, you must provide your AC with the exceptional services necessary to ensure its efficiency and dependability.
Noticing an issue? Schedule an AC repair service today! Call us today to learn about the various types of AC units available for installation in your home as well as how our maintenance and repair services can benefit your comfort.
Comfort Central, Inc. provides quality AC systems as well as professional repair & installation services throughout Asheville, NC and the surrounding areas. Call us today to schedule an appointment.
What residential air conditioning services does Comfort Central provide?
Comfort Central provides the following residential air conditioning services: 
Air Conditioning Repair 

Air Conditioning Maintenance 

Air Conditioning Installation and Replacement 
At Comfort Central, we specialize in various types of air conditioning systems to match your specific cooling needs. To learn more about our residential air conditioning services, contact us today. 
Should I get my HVAC repaired or replaced?
A few reasons you should get your HVAC system replaced rather than repaired are: 
Your HVAC system is over 10 years old and requires many repairs. 

Your HVAC system breaks down frequently.

Your energy bills have increased.
Another reason you may want to consider getting your HVAC system replaced rather than repaired is if the cost to repair your HVAC system outweighs the cost to replace it. In the long run, a newer HVAC unit will cost you less on energy and repairs. To get your HVAC system repaired or replaced, call us today. 
What happens if AC is not serviced?
If your AC unit is not serviced, the following can happen: 
Your AC unit will break down more often. 

Your AC unit will not be covered under warranty. 

Your AC unit will not last as long. 
If you do not have your AC unit regularly serviced, your energy bills can also increase because your air conditioning system will not be able to run as efficiently. To find out more about getting your AC unit on a service plan, give us a call today. 
Air Conditioning Repair and Maintenance Service Professionals
Once the installation of your new air conditioner has been completed, you should look into scheduling regular, professional AC maintenance services to keep that new AC working as efficiently and effectively as possible. Our Comfort Club is a great way to take any confusion or stress out of this necessary service. There are a great number of benefits to enrolling in the Comfort Club.
As an enrolled member you can receive discounts on labor and parts for AC repair and maintenance services as well as the peace of mind that comes with knowing your air conditioner is in great working condition. Of course, no amount of maintenance can guarantee that you will never have a problem with your air conditioner. When you need to schedule AC repair services make sure you do so right away.
Call one of our Asheville, NC air conditioning technicians the moment you even suspect that there is a problem with your system. The longer you wait the more severe the problem can potentially become. Spending the money now on repair services will be a lot less costly and disruptive to your comfort than waiting for your system to completely break down. Get the AC repair service you need as quickly as you can to protect your comfort and the longevity of your AC system.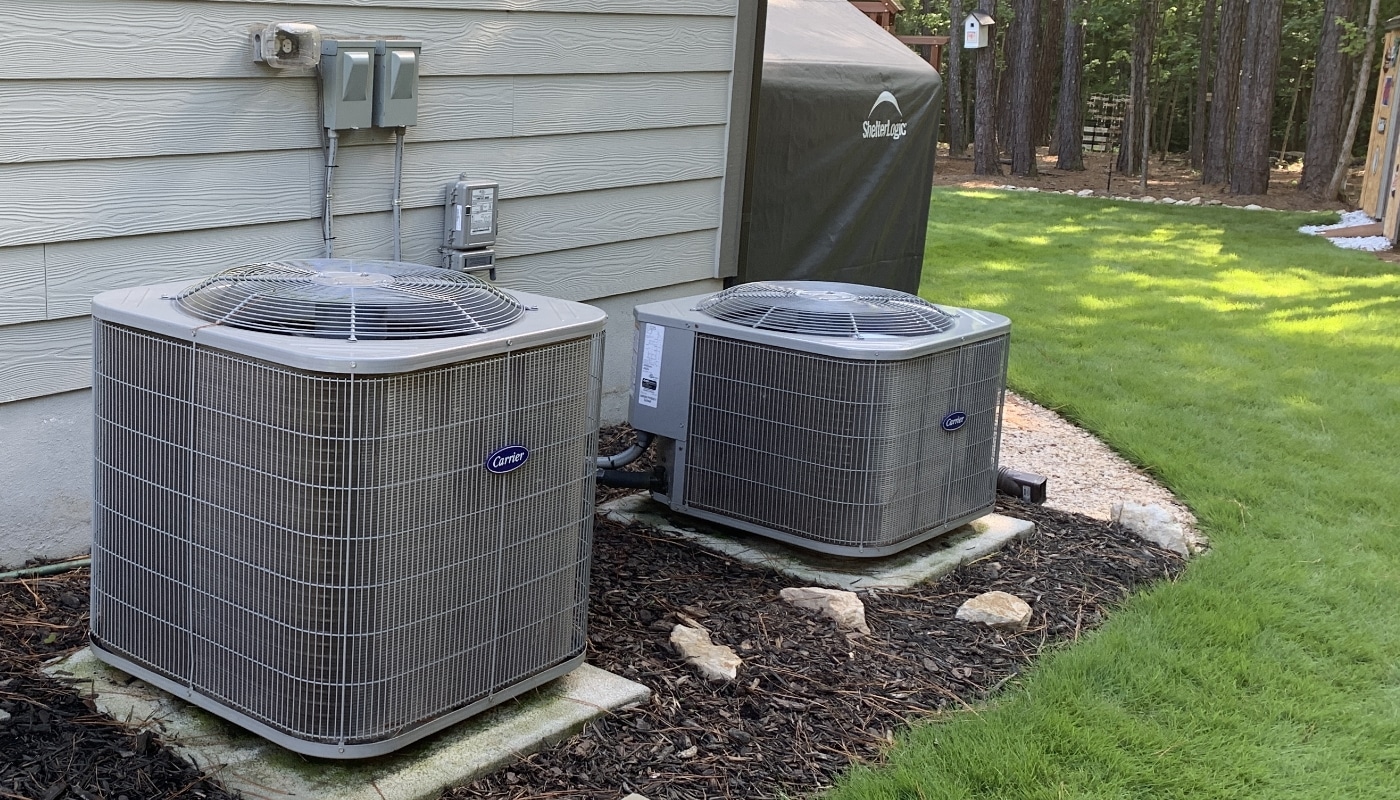 Do You Need Air Conditioning Installation or Replacement Services?
Are you in the market for a new air conditioning system for your home in Asheville, NC? If so, call Comfort Central, Inc. It doesn't matter if you are purchasing a brand new air conditioner for a new home construction or if your existing AC is finally ready for replacement. Our expert air conditioning installation and replacement service technicians will ensure that your system is the best fit for your home and personal cooling habits.
Even prior to the installation or replacement of your unit, there are a number of important decisions to be made. First of all, you must decide which air conditioner is right for you. A traditional central AC system is a great option, but if your home can't accommodate bulky ductwork, then you may want to consider the installation of a ductless mini split system.
Are you concerned about energy consumption and your environmental impact? A heat pump, geothermal system, or reverse cycle chiller may be right for you. Call the AC experts at Comfort Central, Inc. in Asheville, NC today to learn more!
Call Us For Services in Asheville, NC & Surrounding Areas
At Comfort Central, Inc., we understand how important your air conditioner is to your comfort. That is why we are happy to provide our exceptional AC services throughout the area. Get the air conditioner you want and the services it needs to keep you comfortable on even the hottest days of the summer. Call [Tel: 828-483-4040] now to schedule.