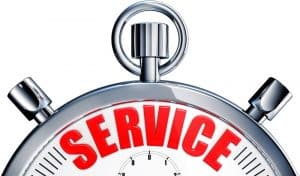 Did you know that we not only offer routine heating maintenance, but that we also offer a dedicated maintenance program in Asheville, NC? If not, that is a serious red flag for us. Why? Well, for two reasons, really. First of all, if you're not having your heater tuned up annually, then you are doing it a serious disservice. And, secondly, because you're doing yourself a major disservice if you fail to enroll in our maintenance program!
In today's post, we'll talk about how maintenance benefits your heater (and your AC, too) as well as what our maintenance program has to offer you. What you really need to remember is that the old adage of "if it ain't broke, don't fix it" certainly does not apply to your home comfort systems. Why? Because maintenance is not about fixing something. It's about preventing the types of problems that would require fixing in the first place! This is "an ounce of prevention" territory.

Cut Energy Costs
What would you do if you had a heater that was just costing you too much to run? Turn the thermostat down, putting your comfort on the chopping block in an effort to reduce those energy costs. We certainly hope not! You deserve to be comfortable in your home, and you shouldn't have to compromise your comfort because you dread the sticker shock that comes with your energy bills!
Instead, you should be considering your maintenance habits or lack thereof. One of the most effective ways in which to protect the overall energy efficiency with which your heating system operates is simply to keep it in the best working condition possible. And that is as simple as dialing our number to schedule your routine heating maintenance services. Think of it as a relatively minor investment that is really going to pay off for you in the long run!
Heat Your Home More Reliably
While keeping your system functioning efficiently is definitely a primary benefit of routine heating maintenance, so too is keeping it functioning, period. If you don't schedule annual maintenance for your home heating system, then there is really no way in which you can hope for your heater to give you the dependable, effective performance that you deserve.
Over time, your heater is just going to incur the type of wear and tear that goes along with regular system use. And just because your heater is still operating does not mean that it is operating properly. Keep repair needs at bay with regular tune-ups.
Reap Added Benefits with Our Maintenance Plan
Okay, so with maintenance you get better efficiency and better reliability. You probably don't really need much more than that to convince you of maintenance's merits. But we have more to offer, via our maintenance program.
This comes in the form of easier scheduling, special discounts for members, and more. Let us know when you're ready to get serious about getting the most that your home comfort systems have to offer. We'll be happy to enroll you in our maintenance program!
Contact Comfort Central, Inc. for your heating system needs.