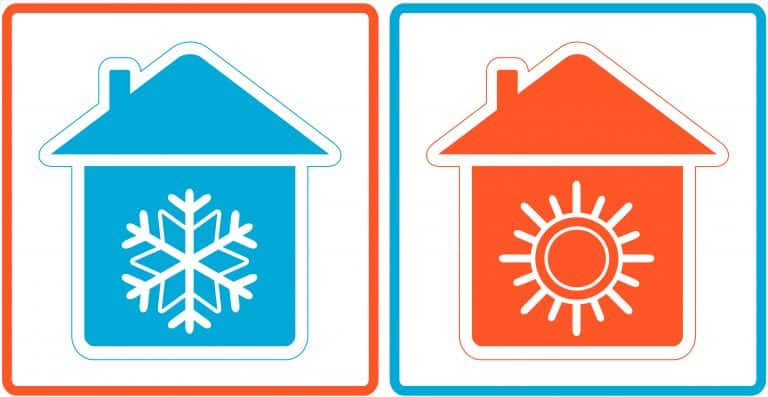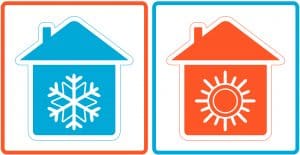 We often talk about how advantageous the spring time is for upgrading and replacing your homebs existing HVAC equipment. Like fall, spring is a transitional time of the year when weather patterns are milder, providing excellent conditions for taking out old equipment and putting in new, higher efficiency ones.
If you have an AC system you think is too old to handle another summer here in Western North Carolina (and if itbs older than 15 years, then itbs too old), having our professionals put in a new air conditioner in Spring will get you ready in time for the hottest weather of the year. Itbs also easier to work the job into our scheduleband yoursbduring this time.
However, you may consider having a heat pump installed rather than an air conditioner. Here are some reasons we recommend giving a heat pump installation serious consideration for the spring.
Cooling and Heating in One Unit
A heat pump is essentially an air conditioning system that has the power to change the direction it operates with only a single adjustment to the thermostat. This means the heat pump can also provide heat for the inside of a house: instead of removing heat from indoors and releasing it outdoors, it removes heat from outdoors and releases it indoors. If youbre also thinking of replacing your old furnace in the fall, take care of both jobs at once with a heat pump installation.
Energy Efficiency
As a cooling system, a heat pump performs at the same level of cooling power and energy efficiency as a standard air conditioner of the approximately same size (i.e. the amount of cooling provided in BTUs). Itbs in heating mode where the heat pump earns its stars for efficiency: because the process of using refrigerant to transport heat consumes less energy than burning fuel or electric resistance heating (which is how an electric furnace runs), a heat pump can save you significantly on heating costs over the year.
We especially recommend a heat pump if your house doesnbt have a natural gas connection, since electric furnaces cost a great deal to run; a heat pump is a far more efficient electrically-powered heater. The U.S. Department of Energy has found that the annual household savings with a heat pump compared to an electric resistance furnace is around $459. The savings are even bigger when switching from an oil-based furnace: around $900!
Safety
This is again a benefit for the colder days. Heat pumps not only require no natural gas, and therefore wonbt release CO or other toxic emissions, but the exterior of their cabinets doesnbt even get hot while theybre running. This makes them ideal for homes with small children.
Save Money with a Special Offer from Mitsubishi
Right now is an especially good time to arrange for a heat pump installation in Brevard, NC or the surrounding areas with our technicians. Webre offering up $1,200 on select Mitsubishi Equipment. This offer is good through 15 June 2017, so contact our offices today to find out more about the details and to schedule your service.
Comfort Central, Inc. serves Western North Carolinabs Heating, Cooling, and Indoor Environmental Needs!