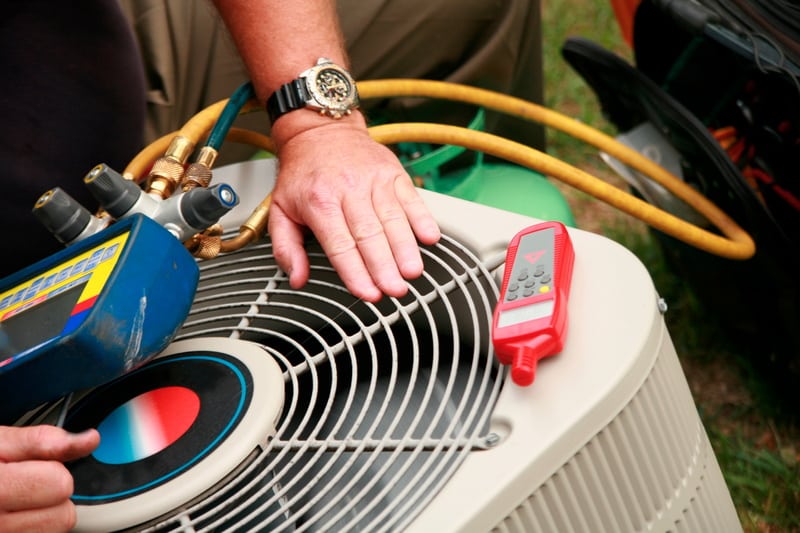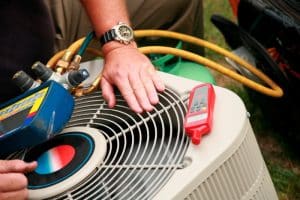 There are a lot of great air conditioning systems on the market today, and we employ some of the finest air conditioning technicians in the industry. Even purchasing the best equipment and having it installed and serviced by the best technicians cannot guarantee a problem-free home cooling experience, though. In fact, we can guarantee that youB willB encounter air conditioning problems at some point. When you do, it is important to resolve them promptly. Otherwise, you're wasting money!
While there are a lot of reasons your air conditioner may falter in its performance quality, one thing is pretty much certain across the board. Your system won't operate as efficiently as it otherwise would if it is not kept in the best working condition possible. Of all the symptoms that homeowners may encounter, it is a drop in energy efficiency that might stand out the most. After all, the only thing more aggravating than a subpar cooling performance on a hot summer day is paying too much for it, too!

What Causes the Loss in Efficiency?
Like most problems that your air conditioner in Asheville, NC may suffer from, there's really no way that we can accurately diagnose this one in blanket terms. Truth be told, pretty much problem with your AC will likely result in a drop off in overall efficiency levels. There are some common culprits that we'll talk about here, though.
Duct Leaks
You'll notice that this first issue isn't even a problem with the AC units, indoor or outdoor, themselves. This really highlights why it is so important to remember that your AC system is just thatba system. It does no good to think about your AC strictly in terms of its individual components.
Remember, the air that your AC cools is distributed throughout your home via the air ducts that run through your house. Now, should those ducts leak, the cooled air in them isn't going to disappear completely or anything. ItB will, however, leak into areas where it does little good. If it's leaking into an unoccupied attic or behind walls, for instance, it's largely going to waste. Your system then has to work harder in order to effectively and evenly cool your home.
Poor Maintenance Practices
If you don't schedule annual maintenance for your air conditioning system, then you really have no one to blame but yourself when that system fails to operate at peak efficiency levels. No air conditioner can do so if it's not kept in great working condition. It's just that simple, and just that vital!
Refrigerant Leaks
Have you noticed a spike in AC bills, along with a decline in cooling performance? Have you also noticed that your system is functioning in an abnormal way, like starting up and shutting down very frequently? This is indicative of a refrigerant leak.
If you continue to run an air conditioner that is leaking refrigerant, then you run the risk of serious damages to your AC system. This is a great example of why, even if your system is still up and running, you always want to schedule prompt AC services!