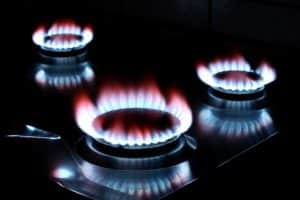 Do you have any worries that the natural gas furnace in your home might turn unsafe, leading to gas leaks and combustion hazards?B We understand if you feel a touchB nervous about using natural gas to heat your home, and webd like to ease your mind about it before our picture-postcard North Carolina fall becomes winter. Using these tips and our professional assistance, youbll enjoy many safe winters.

ONE: Maintenance, Maintenance, Maintenance!
Regular maintenance service is the most important part of keeping a natural gas furnace operating safely. You must have professionals take care of this job each fall. Not only do these tune-ups help a furnace run without energy waste and needless repairs, they also provide key safety checks. Maintenance inspections look for cracks in the heat exchanger, falling gas pressure, and blockages in the flue. Our technicians handle numerous furnace maintenance jobs each fall, and theybll be glad to answer any questions you have about this service.
TWO: Replace an Over-the-Hill Furnace
New furnace models are built with better safety features. And any furnace thatbs been in service long enough can start to develop potentially hazardous problems like corrosion. If your furnace has been around for more than 20 years, one of the best ways to stay safe is to have a new unit installed.
THREE: Never Delay Repairs
If you sense something is wrong with your gas furnace, turn the heater off and call our HVAC technicians right away. Any delay in repairs can allow a furnace to become a safety risk. Signs to watch for include odd noises (clicking, booming), a rotten-egg smell, and cold spots around the house.
FOUR: Keep the Area around the Furnace Clear
Accidental furnace fires are often the fault of objects stored too close to the cabinet. Itbs easy to think of the furnace room as a place to store objects you wonbt need during a North Carolina winter (like a kayaking oar for Mills River Park), but thatbs not what this space is for! Be extra cautious not to store cleaning products or other combustible liquids within five feet of the furnace cabinet.
FIVE: Make Sure You Have CO Detectors
Carbon monoxideba colorless, odorless, toxic gasbis the main danger from a malfunctioning furnace. If you have enough warning about a rise in CO levels in your house, you and your family can leave before suffering adverse effects. CO detectors are available at many discount stores, usually for less than $30. Place detectors in an area located close to the furnace and where carbon monoxide is likely to rise: for example, if the furnace is in the basement, place the detector on the wall by the stairwell.
Everyone at Comfort Central, Inc. wants you to enjoy a safe and cozy winter. Sign up for our Comfort Club, and webll give you the best start for the winter with furnace maintenance in Mills River, NC or elsewhere in Western North Carolina.