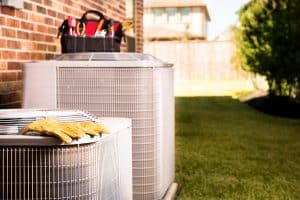 When you own a home, you and you alone are responsible for making sure that you have everything that you need to live in the comfort that you deserve. That means not only investing in a great air conditioning system but eventually replacing that great air conditioning system with a new model. Make no mistake about it you are going to need to schedule an air conditioning replacement in Asheville, NC eventually. No AC is going to keep running indefinitely.
Of course, we totally understand that you do not want to invest in a replacement air conditioner before that replacement is really necessary or justified. It can be a very tricky area to navigate, and the fact remains that waiting too long to replace your air conditioner may mean you get the longest return possible on your investment but probably not the best return. Sometimes, the right move is to cut your losses and get out ahead of that replacement need.
Consider the Age of Your Air Conditioning System
This is where you can sometimes run into trouble. Do not let anyone tell you that an air conditioner needs to be replaced just because it has hit a certain age. If your air conditioner was professionally installed and has been carefully maintained throughout the years, then it is entirely possible that it is going to last longer than it was projected to. That is why the age of your system is a consideration when it comes to replacement, but not a black and white deciding factor.
You need to weigh the age of your air conditioner system against a couple of other factors if you are thinking about replacing your air conditioner. This will help you to get a big picture view of the situation. So what are these other factors to keep in mind?
Energy Efficiency: How Much Is Enough?
A very common consideration these days, more so than ever before it seems, is energy efficiency. If your system is not very efficient, then you are overpaying to cool your home. Modern technology makes air conditioning systems more efficient than ever before. If your system is older and has a low efficiency rating, then replacing now may make the most sense financially.
There are different reasons why your system may be coming up short on energy efficiency. Maybe you bought an inefficient system because it's all you could afford. Or maybe your system actually is quite old and its efficiency has degraded over time. Whatever the case, you can count on us to get you the energy efficiency that you're after in a new system.
Overall Satisfaction
It sounds strange to some, but many homeowners actually do choose to replace air conditioning systems that are operating pretty well. Why? Because they're just not satisfied with the system in general. You may wish you had a heat pump or ductless mini split system, for instance, but feel stuck because you have a decent AC in place. It's a tough call to make, but replacing that system with the one you really want can reap you many benefits, including overall satisfaction as well as improved efficiency.