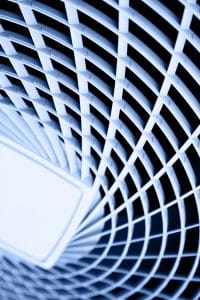 Although the spring season officially starts in the third week of March, it doesnbt really seem like spring until the calendar flips over to April. Even then it doesnbt mean warmer weather will rapidly sweep in and tell everyone that winter is fully in the past.
However, here in Wester North Carolina, webre already enjoying temperate weather, with some rain as well, in these first days of April. If youbve thought about installing a new air conditioning system to replace your homebs older model, now is the time to jump onto this task. You want to be ready for the summer heat when it arrivesb& and it will almost certainly arrive before the official first day of summer.
However, there are a few things to consider first when it comes to an air conditioning replacement. No matter how fast you want the work done, it pays to take into account a number of important factors so you end up with the right new air conditioning system. After all, you want the new AC to work for at least a decade!
Is Your Current AC Really Ready to Retire?
First, ask yourself why you believe the air conditioner currently serving your home is at the end of its service life. Replacing an HVAC unit before its time is wasteful. If the warning signs include things like increased bills, numerous repairs, and poor cooling performance, youbre probably correct in assessing that the system needs to be replaced.
But to be certain, contact HVAC professionals to analyze the system. Spring is the time when homeowners schedule air conditioning maintenance to prepare ACs for the summer ahead. During your annual maintenance, ask the technician if it looks as if your air conditioner is ready to be replaced.
Should You Change to a Different Type of Air Conditioner?
You might think, bWell, what other types of air conditioner are there?b The answer is more than you think. There are alternatives to the conventional split system air conditioner:
Heat Pumps: This is an air conditioner that also operates as a heater by reversing the direction it works. A heat pump costs more than an air conditioner, but can be worth it if you are also planning a new heating system in fall.
Ductless Mini Splits: A ductless mini split is a type of heat pump. Instead of a standard split system layout, a ductless system uses small indoor units to send air straight into the living spaces. This is a good idea for new home construction and remodeling.
High Velocity Systems: This is another option for cooling that bypasses large ductwork, instead using small flexible ducts combined with powerful blowers to push air out in rooms.
Do You Have the Right HVAC Professionals?
This is critical, since using skilled professionals means youbll end up making the right choices for all considerations. And since you never want to install an air conditioner yourself or risk amateurs doing the job, call on professionals as soon as possible when itbs time for a replacement.
Are you thinking about an air conditioning replacement in Asheville, NC or the surrounding areas this spring? Start off the right way with trained HVAC professionals! Our company was founded with one simple goal: provide residents through the Asheville area with the highest quality air conditioning and heating services.
Comfort CentralbServing Western North Carolinabs Heating, Cooling and Indoor Environmental Needs.